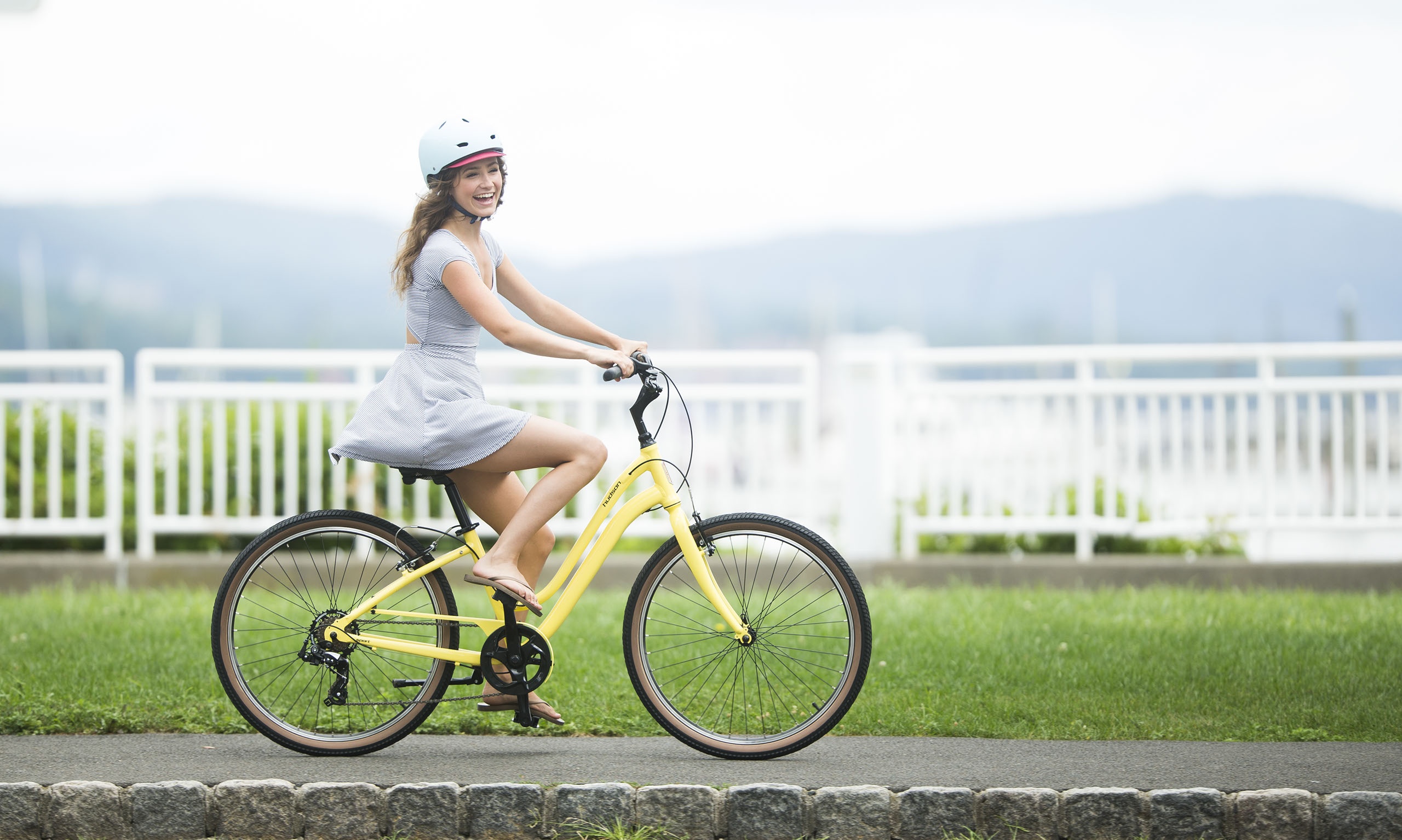 With the Pinellas Trail located just behind the shop and rentals starting at just $15 we're Seminoles best place to rent a bicycle! We rent the same high quality bicycles that we sell and service them after each rental. High quality bell helmets, storage bags, a lock, spare tube and a multi-tool are included at no additional charge. All the bicycles are fitted with quick releases and bottle cages. We also provide, water, gatorade, and sodas for just $1 each. Don't forget to plan accordingly, hydrate well the day before and bring sunscreen!
Common Routes
Riding from our shop to Dunedin is a great day trip. Dunedin is approximately 13 miles from our shop and is filled with plenty of things to do. Situated on the gulf of mexico you'll get a beautiful view of mangrove filled grass flats and the clear water Tampa Bay is know for. The small town feel is evident in the many souvenir shops, mom and pop restaurants and many micro breweries. Check out the city's website for more information on events and attractions.
Taking a trip to the growing city of St Petersburg is another excellent ride. Roughly 12 miles from the shop and a strait shot down the Pinellas Trail, it makes for a great day trip. Small coffee shops, boutiques, and beautiful views of Tampa Bay are plentiful. Take a peak at the city of St Petersburgs website for more information on tourism in the area.
*Each day is considered open to close, a 24 hour rental is considered a 2 day rental.
*If you need to rent a bicycle for more than 2 weeks you may want to consider purchasing a used bicycle. We typically have a decent stock of high quality, affordable used bicycles starting at just $150. Please call for details and current stock.